The only Ghost Tour Company born and raised in Austin, Texas!  All stories are original and  thoroughly researched by our team. We are the longest running tour company in the Capitol city and the only one that is not a franchise. Join us!
Keeping history alive for 25 years through our friends – the spirits – who have remained to tell their stories.
We are published Authors and Executive Producers of Haunted Texas on PBS TV.
We offer 3 unique downtown tours on Thursday, Friday  Saturday, and Sunday  Also join us at Pioneer Farms for crazy GHOST ACTION the last Saturday of each month. Click links below!
Each tour starts in a different  location and will explore a different part of Austin's history and ghostly activity.
$25.00 per person that includes tax and no added fees when checking out, Reservations required. Click the link below to reserve your spot.
Private tours available for groups of 15 or more any night with advance notice.
 Several franchise tours have started in Austin from other states and are using our name. If in doubt please contact us. We love our customers! 
Call/text: 512-203-5561        info@austinghosttours.com
Click below to watch our pilot podcast on You Tube – HAUNTED TEXAS AND BEYOND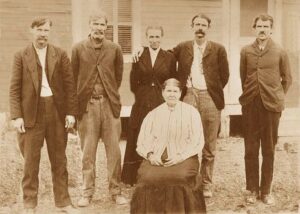 Special downtown holiday walk December 20 -30 2019
             Enjoy a guided stroll through the decorated streets of
                     downtown Austin with family and friends.