The only  Ghost Tour Company born and raised in Austin, Texas! One of a kind and ONLY in Austin! All stories are original and  thoroughly researched.
Keeping history alive for 25 years through the spirits who have remained to tell their stories.
We are published Authors and Executive Producers of Haunted Texas on PBS TV.
We offer 3 unique downtown tours on Thursday, Friday and Saturday night.
Each tour starts in a different  location and will explore a different part of Austin's history and ghostly activity. 
Reservations required. Click the link below to reserve your spot. Private tours available for groups of 15 or more any night with advance notice.
Ghosts Murder and Mayhem – Thursday Night 
Shadows of the Capitol Historic Ghost Walk – Friday Night
Historic District Tour – Saturday Night 
All tours begin at 8:00 PM arrive at 7:45 PM
$25.00 per person  + tax  **** NO OTHER ADDED FEES AT CHECK OUT****
Bring your special someone on a romantic ghost walk through our city at night while listening to the funny AND creepy side of what we call…LOVE!
Tour begins in the lobby of the JW Marriott at 8:00 PM (21 years and older)
Enjoy a special discounted Love Potion (beverage) at the beginning and end of your tour.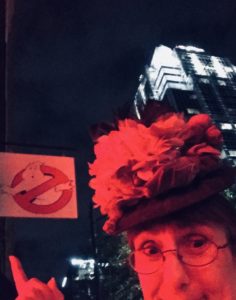 Small Business Excellence Award 2016, 2017 and 2018